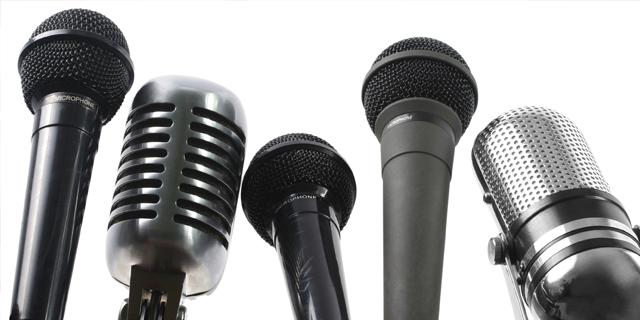 Why should everyone use Call Recording?
Whether you are required to record all calls for regulatory purposes or not, in an increasingly litigious society Call Recording is a must, no matter what business you are in.
Correctly implemented, Call Recoding can:
Save your business
Resolve disputes
Take phone orders out of hours that are automatically converted into document form for processing.
Confirm your Customer facing staff are using the correct terminology and phrases to maximise revenue and customer satisfaction.
Provide focus for staff training.
Provide valuable marketing information.
Help you create a more successful business.
There are so many examples of how Call Recording is used by businesses around the world that their value to you is limited only by the manner in which Call Recording is applied to your voice communications.
Should I replace my phone system to get these benefits or simply "bolt-on" an external Call Recording System?
Externally sourced Call Recording Systems are normally utilised where the existing (and amazingly sometimes new) Phone System (PBX) has not been designed with embedded Apps from the outset, often because its core operating system was developed in the last Century. This applies to the "Large Brand Name" manufacturers as well as the low-cost "open source" PBX systems on the market.
Companies recommend this combination either because the PBX cannot provide integrated Call Recording or the Call Recording capabilities it does provide do not meet today's requirements. These companies utilise third party "bolt-on" Call Recording systems to fill their void.
Splicecom recognise and respect some of the leading Call Recording Systems made by third parties. However, nothing compares to the benefits of a PBX system that has been designed to provide todays modes of Call Recording capabilities as integral Apps within the system. These are integrated seamlessly to provide you with everything you need to achieve your goals, without compromise, third party support agreements and the typical technology "its their fault" challenges that prevail today.
So what's so special about Splicecom's Call Recording capabilities?
The foundational benefits include:
Save your business
You know the Call Recording will work correctly no matter how complex your requirements and how distributed all your users are.
With its "flat multi-site" architecture providing all users of your system the same capabilities, wherever they may be at any point in time (and any restrictions or permissions you want to give them) even smartphone users calls can be recorded as if they were at their desk, even if the call originated outside and was transferred internally. There is no combination of location that can stop the Calls being recorded, that you want recorded.
Calls can be recorded for numerous permutations of users, departments, groups, locations and entire companies as you require with changes being executed by you, not the manufacturer.
Credit Card and other payments can be recorded securely with the sensitive information automatically deleted from the recordings as they happen, for compliance with local regulatory requirements.
Recordings can be held within the system or on PC's, servers, NAS drives etc in the most secure areas of your IT infrastructure taking advantage of your security and Back-Up policies and procedures.
Lowest Cost. The cost of supplying you with licenses to use the embedded Apps is minimal compared to the cost of acquiring third party "bolt on" products, even if apparently integrated into an alternative PBX solution offered to you. These cost savings are passed on to our customers adding further to our position of Lowest Cost of Ownership (TCO).
Support for bespoke requirements is simpler and more likely to be available from Splicecom than any other PBX supplier. Not being part of a global behemoth with inexhaustible levels of operations management, global marketing and product development management (especially with contracts to third party suppliers managed outside of the UK) Splicecom has the agility to evaluate, agree and deliver bespoke capabilities in days and weeks as opposed to months and years. Delivering your unique capabilities, when you want them.
Some examples of businesses benefitting from this right now.
Accountants / IFA's: Regulatory reporting.
Business Centres: Verification and review of outsourced receptionist performance to tenants.
Business Managers: Review customer feedback to develop business improvement plans.
Call Centres: Secure Credit Card transactions, performance monitoring and customer reporting and billing.
Care Homes: Recording GP and local authority calls, to ensure compliance and for evidence against complaints and local authority recriminations.
Complaints Departments (universal): Accurate complaint recording for resolution and ombudsman reporting.
Remote Selling: Dispute resolution and regulatory reporting.
Schools: Absence lines, for notification. Parent lines to record abusive or hostile calls. Bullying lines (distorted to disguise the callers identity).
Service Companies: Reviewing Sales and Service calls for staff improvement planning and marketing.
Solicitors: Client billing information and advice records, especially when away from the office on smartphone.
Call Recording is rapidly becoming one of the most important capabilities of an organisation's phone system. The degree of interaction with all components of the business and the differing needs of different businesses make it extremely difficult to satisfy this requirement on hosted or cloud-based services.
Even your own "on-premise" system may be hard pushed to fully deliver on all your requirements in the ever-changing regulatory requirements that exist today and will continue to change tomorrow. Especially if the offered system cannot, due to older core architecture, even fully utilise all the capabilities of the "bolt –on" Call Recording System that they buy in to provide the capability.
Splicecom's uniquely developed modern day Phone System architecture provides you with the assurances you will probably need as your increasing reliance on Call Recording management evolves.
Should you have any questions regarding Call Recording please feel free to contact Splicecom directly and we will do our best to assist you. Additionally, why not invest a little time learning about Vision Record….and what our award winning Management Information suite of Apps can do for your business?