Crown Commercial Services G-Cloud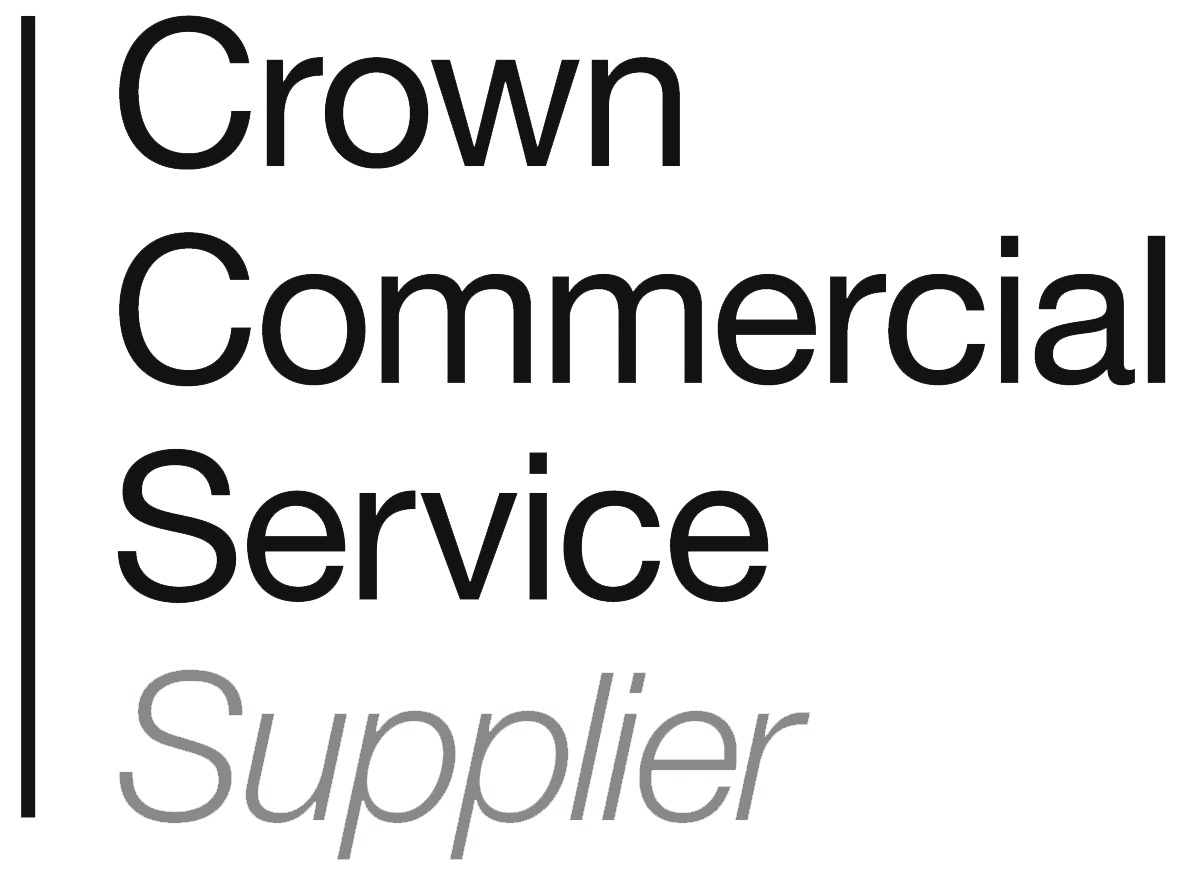 Splicecom's wide range of Cloud Voice Solutions are now available on the Digital Marketplace, through the Government's G-Cloud framework. You can find Splicecom solutions in the Software as a Service (SaaS), Platform as a Service (PaaS) and Specialist Cloud Services categories.
SaaS
The Splicecom platform is a cloud/on-premise or hybrid voice solution that delivers complex voice applications and management in a simple format. With inherent resilience, redundancy and flexibility
Features
• VoIP
• Hybrid Cloud
• Call Recording
• IP Endpoints
• Remote access
• Real time reporting
• Telephony
• SIP Trunks

Benefits
• Delivers flexible voice solutions across multiple sites
• Native redundancy for business continuity
• Choice of desk phones to suit users
• Integration with legacy telephone systems for phased migration
• Remote working app for occasional users
• Runs in a virtual environment

PaaS
Splicecom deliver a scalable platform that can be tenanted across multiple sites in order that disparate departments and functions can work collaboratively and in isolation, reducing costs and simplifying telecoms management. Backed up by native management and productivity applications and mainstream CRM and UC services.
Features
• Cloud, hybrid or on premises voice platform
• Telephony platform with integrated mobility functions
• Encrypted call recording and archiving
• Call reporting software
• Voice disaster recovery to never miss a call
• Support for legacy telephones
• SIP trunks with inclusive minutes
• Private and Public cloud telephony deployment

Benefits
• Fully featured, intuitive handset range
• Cloud benefit with the security of on premises equipment
• Native software for better management and control
• Tenanted system for economies of scale
• Enhanced functionality and familiarity between services

Specialist Cloud Services
Private/Public Cloud based voice platform, with on-site resilience and disaster recovery aspects. A broad range of handsets to meet with all areas coupled with native business management software for reporting and recording. UC integration with Microsoft Skype for Business/Lync and CRM/CTI integration for simplified feature access.
To find Splicecom on the Digital Marketplace visit https://www.digitalmarketplace.service.gov.uk/g-cloud/
The SaaS, PasS and Specialist Cloud Services agreements support the Government's policy to centrally manage the procurement of common goods and services through an integrated commercial function at the heart of government.
The SaaS, PasS and Specialist Cloud Services agreements can be used by organisations across the UK public sector including central government, local government, health, education, devolved administrations, emergency services, defence and not-for-profit organisations.
The SaaS, PasS and Specialist Cloud Services agreements have been mandated for use across government and must be used by all central government departments, their arm's length bodies, non- departmental public bodies and executive agencies.
The SaaS, PasS and Specialist Cloud Services agreements are fully EU compliant and provides easy access to [insert examples of range of goods and services you offer under the arrangement], saving your organisation time and money.
We provide management information to help you manage your spend effectively and intelligently. We also supply management information to CCS enabling them to identify further savings opportunities for the public sector.
About the Crown Commercial Service
The Crown Commercial Service (CCS) has brought together Government's central commercial capability into a single organisation, amalgamating Government Procurement Service with other commercial teams from the Cabinet Office and central government departments.
CCS is an executive agency of the Cabinet Office and operates as a trading fund under the Government Trading Funds Act 1973. Their remit is to work with both departments and organisations across the whole of the public sector to ensure maximum value is extracted from every commercial relationship and improve the quality of service delivery.
The CCS goal is to become the "go-to" place for expert commercial and procurement services. CCS has brought together policy, advice and direct buying to ensure that policy development is closely linked to implementation, with more emphasis on pre- and post-contract activity to extract more value for the taxpayer.
With both service delivery and advisory capability, services include contract management and supplier performance management to ensure that the Government acts as a true, single customer; freeing up individual organisations to focus their procurement expertise on what is unique to them.
CCS also works closely with arm's length bodies, non-departmental public bodies, executive agencies and organisations across the whole of the UK public sector including health, local government, education, devolved administrations, emergency services and not for profit organisations.
There are a number of ways to access CCS services: self service via the website; assisted delivery, such as eAuctions and national further competitions run on behalf of multiple customers; and a fully managed service for departments.