Medium to Large Businesses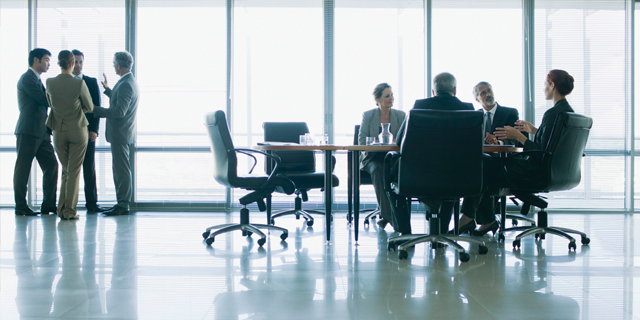 For medium and large businesses, Maximiser OS's unique architecture enables a single business telephone system to be constructed no matter how your organisation is distributed; everyone in one building or spread across hundreds of offices, with homeworkers and a mobile workforce. The ability to install a Splicecom PBX solution across geographically distributed sites allows your business to deliver a consistent, feature rich service to your customers, suppliers and employees, totally independent of their location. Small, simple, single-site or large, complex, multi-site network – its all just ONE single system.
Choose from Splicecom's S8000 soft/virtual PBX family or 5100 Hard PBX in the core – be it on your premise, in the cloud, or hosted – and a range of options at your other offices. 5108 or 5100 Hard PBXs, S8000 Soft PBXs and the 5500 Network Service Gateway can all be mixed and matched as required and networked back to the core to provide a single seamless system – and we haven't forgotten existing equipment as legacy PBXs and analogue phones can be included as well. For more details see Hybrid Deployment.
In particular, Splicecom's S8000 Soft PBX has been designed to fit exactly with your IT strategy. It can run on your in-house servers – either natively or in a virtual VMware or Hyper-V environment – or in your own private cloud/data centre. For mid-range requirements the S8000 can also run on Splicecom's own MultiApp Platform (MAP), alongside the Vision Business Management suite and SSL gateway for secure mobile and remote connectivity, delivering a true all-in-one business voice solution.
Maximiser OS's scalable, distributed architecture allows every Splicecom system to be managed and administered from anywhere, via a single, platform independent, web-based management interface, regardless of the number of sites or whereabouts of employees dispersed around your business. There's no requirement for expensive management apps or dedicated hardware, because all the system information is held in a single database that's replicated across all Soft PBXs, Call Servers and Network Service Gateways. It's this distributed database that provides inherent system resilience, with IP Phones, Phone Modules and Trunk Modules being able to fail-over to a secondary Soft PBX or Call Server in the event of the link to the primary failing.
Amongst the many benefits that Splicecom systems bring to mid-sized and larger businesses are;
A future proofed design which will grow with your business needs – in terms of both capacity and sophistication.
A wide choice of soft/virtual PBXs, to fit in with your existing IT policies, in addition to hard PBXs and gateways.
On-premise, cloud/hosted and hybrid deployment options
Single, browser based management interface
Support for IP handsets, mobile phones and existing analogue phones
A range of mobility solutions that allows you to utilise existing smart phones, tablets, laptops and home telephones as fully featured extensions to your system.
Vision: A Modular business management system combining historical reports with integrated call recording option and real-time wallboards/dashboards
A flexible fully integrated Voice Processing system offering;
Voicemail
Unified Messaging
Auto Attendant
IVR
Call Recording
Meet Me Conferencing
In-queue Announcements
Support for SIP and ISDN trunks
Integration with web based content and applications, alongside Microsoft Windows/Outlook and Apple Mac OS X.