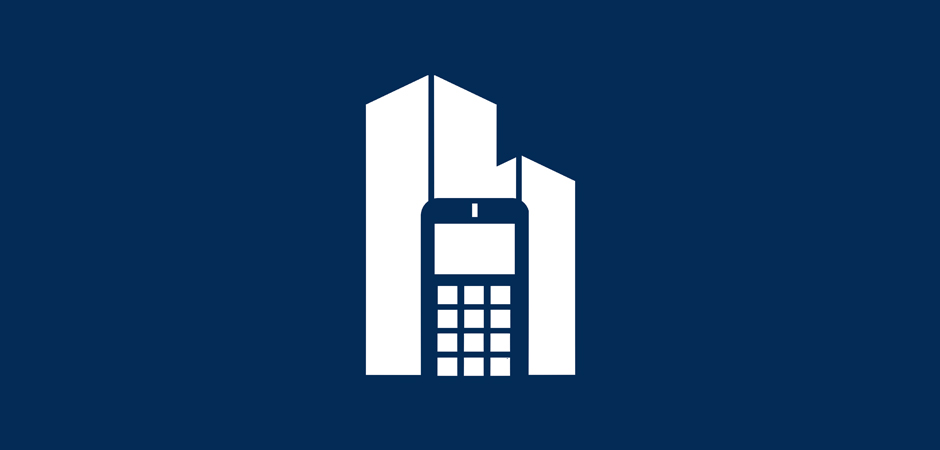 Maximiser OS based solutions offer comprehensive call forwarding facilities, including Dual Ringing. This allows your deskphone and an alternative, usually your mobile, to ring simultaneously so you can choose which device you take the call on. By taking this approach you no longer need to remember to forward your phone calls when you're away from your desk, and to remove the divert when you return. You can also choose to set Forwarding/Dual Ringing of your DDI calls only, or both DDI and Departmental calls. This means that every employee can be contacted by DDI and opt to handle Departmental calls, wherever they may be. Callers are less likely to hang up because the "right" phone rings every time, with voicemail being used as the last resort not the first option.
Splicecom's fully integrated iPCS Smart Phone application for Apple iPhone/iPad and Android devices delivers an elegant and highly functional Office Mobility solution for the entire workforce. iPCS utilises WiFi or 4G/3G to deliver voice calls and call handling features over a secure SSL connection, negating the need to set-up complex Virtual Private Network (VPN) connections and paths through firewalls. Operating as a fully integrated Splicecom extension – as opposed to using basic "call forwarding" or "phone twinning" to a mobile phone – the combination of iPCS and Smart Phone/Tablet has been designed to be used as a fully integrated Office Mobility solution, working in conjunction with a conventional desktop phone. However, in some instances, employees will choose to use iPCS and their Smart Phone/Tablet as their only business telephony device.
Aside from iPCS, Maximiser OS based solutions offer you three choices when it comes to handset mobility; GSM, IP/DECT or SIP/WiFi. The ability to use GSM/Mobile phones as system extensions - calls can be manually or automatically forwarded and then put on-hold or transferred when required - provides great flexibility without the need for the extra infrastructure required by DECT and WiFi. With the advent of BYOD and free minutes bundled with mobile phone tariffs being the norm, this might just be all you need to empower your workforce. Alternatively Splicecom have tested and can recommend IP/DECT systems and SIP/WiFi handsets with infrastructure equipment to meet any office mobility requirement.