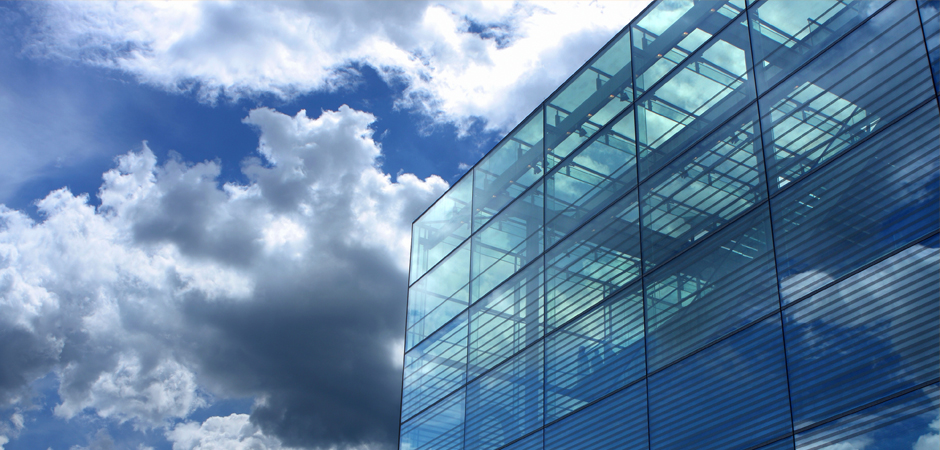 The Splicecom OS has been designed to operate within a multi-tenanted environment and provides benefits to both Business Owners/Landlords and Tenant(s).
Typical verticals that benefit from Splicecom's advanced feature set include:
Public Services
Office sharing where space is allocated to a Public Sector team who may not be directly managed by the Landlord e.g. field based nursing teams who are the tenant.
Public Bureaus
For organisations that collaborate regularly
Serviced Offices
Where office space is rented to the tenant
Education/Academies
A group of schools all wishing to share a single voice infrastructure
Hosted Voice
Typically deployed in a Cloud/Data Centre configuration with each tenant sited in their own offices
Virtual Office/telephone Answering Services
Hospitality Sector
Company/Tenant Configuration
Splicecom OS allows for the configuration and programming of multiple "Companies". Users are then assigned to a specific Company. When configured in this manner, each Company has their own individual;
Auto Attendant facility
Queue/Announcement Messages
Company Contact Directory
User Status View
Users dialing restrictions where required
Time Plans i.e. time of day routing, Night Service activation etc
Call Barring Rules
DDI/Call Routing
Outbound CLIs based on Company, Department or User DDIs
Feature Code activation/Feature Key programming
Hot Desk facilities, allowing users to change location whilst retaining their specific profile/set-up e.g. hot desking to a meeting/common room phone
Call forwarding to mobiles/landlines etc
Centralised Operator
Should a service require a Centralised Operator then 'global' rights can be allocated. This will allow the Operator to view the status of all Users allowing them to answer and receive calls on behalf of the Company/Tenant using Named/Tagged inbound calls and by the status view correctly transfer the caller to the specific User/Department-ring group.
Tenant DDIs can be presented to the Operator based upon time of day routing, either as a primary target or as an overflow facility for the Tenant.
System Architecture
Subject to the nature of deployment a Tenant can be in the same building or at alternate locations. Should additional resilience, or connectivity of legacy voice services, be required specific hardware can be deployed to meet the Tenants requirements. These include:
Retention of ISDN2/30 trunk services
Analogue device support such as PDQ/Fax/Door Entry/Analogue Phones/Personal DECT Phone/Audio Conference Units
Network Service Gateways for local site resilience should a primary network service failure occur
Remote Working
Tenants can easily deploy Remote Workers by taking advantage of the Splicecom SSL Gateway. The SSL Gateway allows for secure remote access of Users who are using either the Splicecom iPCS IP Softphone for SmartPhone application, Splicecom PCS IP Desk Phones or Navigate IP Softphone. The SSL Gateway avoids the need for any additional Local Area Network configuration or network sharing rules.
Dedicated Call Server
An organisation that wishes to take advantage of the Landlord's Splicecom solution can deploy a dedicated Splicecom Call Server that is networked to the Landlords core system to allow for free internal calls etc. However their hardware is deployed separately therefore does not form part of the core-tenanted platform. This solution could benefit from other aspects of a networked system such as; alternate call routing on local line failure, call overflow in busy periods to the Centralised Operator, etc.
Solution deployment can be a traditional dedicated Call Server (telephone system), on premise Virtual Server/Soft PBX, or off premise Cloud solution with a local survivable gateway allowing for ISDN2/30 local failover and internal communications should external site connectivity fail. Note SIP trunks can be routed to local ISDN upon failure allowing calls to continue to be answered by operators and transferred to tenants etc.
Deskphone Failover
Splicecom's P308 Intelligent Gateway Module, supports 8 analogue phones/fax etc per module. Each module can be LAN deployed and powered via POE. When introducing an On-Premise or Off-Premise solution with a Splicecom 5500 Survivable Gateway the analogue module can be registered to a primary gatekeeper (Call Server/Cloud) and failover to a secondary (5500) thus retaining phone availability. The same solution is available to Splicecom PCS 542/PCS 5x3 range of IP Phones e.g. Operators can failover to an alternate Gatekeeper if connectivity to the Primary is lost.
Business Management Tools
Vision delivers Business Management Reports through a standard web browser, which means that no specific application needs to be installed on a Tenants PC/network. Vision can be configured so that each Tenant can only view data relating to their own Users and Departments. In a tenanted environment Tenants can benefit from:
Report Scheduling
Received via email with full report drill down facility
Call Fraud Alerting
Controlled Access based upon Permission rules for Users/Departments
Controlled Access based upon Reporting Type (Capacity Planning/Cost Analysis/Call Performance)
Live real-time Wallboards
Call Centre (Agents/Supervisors/Enhanced Reporting/Enhanced Live Wallboard)
Cost Analysis allows the Landlord to apply a rate sheet with the ability to 'mark up' charges and administer the VAT setting. Cost Analysis would typically be hidden from the Tenant and used to provide User/Extension billing information if required.
Third-Party Reporting Packages
Splicecom solutions support the connectivity of third-party reporting packages should a Landlord wish to retain their existing Reporting/Billing Platform, or have a preferred solution based upon billing criteria.