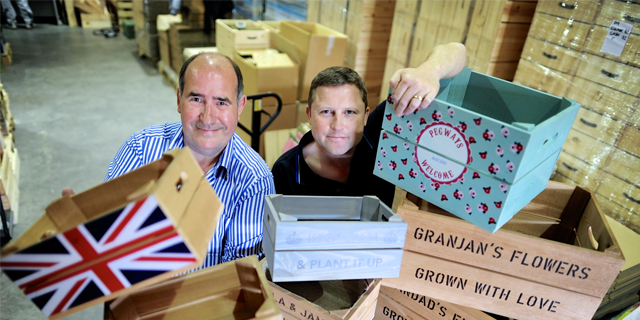 When it comes to smaller businesses, Splicecom's solutions are BIG! That's because the same Maximiser Operating System (OS) is utilised across every Splicecom PBX system, be it large or small. So there'll always be one (or more) Splicecom advanced business communication solution that's ideal for your company - irrespective of size, industry or geography.
Splicecom's Maximiser OS based 5108 Hard PBX and S716 Soft PBX offer smaller companies a complete business telephony solution in a single unit. The 5108 supports up to 8 or 12 users, whilst the S716 provides facilities for 16. You can either run S716 natively or virtualised on your own servers, or all set-up and ready to go on Splicecom's own MAP Solo platform.
Amongst the many benefits that Splicecom systems bring to smaller businesses are;
A future proofed design which will grow with your business needs – in terms of both capacity and sophistication
Support for IP handsets, mobile phones and existing analogue phones
A range of mobility solutions that allows you to utilise existing smart phones, tablets, laptops and home telephones as fully featured extensions to your system.
A flexible fully integrated Voice Processing system offering;
Voicemail
Unified Messaging
Auto Attendant
IVR
Call Recording
Meet Me Conferencing
In-queue Announcements
Support for SIP and ISDN trunks
Integration with web based content and applications, alongside Microsoft Windows/Outlook and Apple Mac OS X.
To complete the overall solution for smaller organisations, Splicecom's Vision Business Management suite offers a modular, web-based range of value added apps. Developed by Splicecom to deliver business critical information to directors, managers and key employees, exactly when and where it's needed, these apps include;
Historical Reports (Vision Reports) with the option of integrated Call Recording (Vision Record)
Real-time Wallboards and Dashboards (Vision Live)
Inbound Call Centre (Vision Call Centre)
Vision Business Management suite (with the exception of Vision Call Server) can run alongside the S716 Soft PBX on Splicecom's MAP Solo platform to deliver real cost-savings to smaller businesses.
As an alternative to CAPEX purchases Splicecom Financial Services offers 3 or 5 Year lease rental options on all Splicecom products, including the S716, 5108 and MAP Solo. A Flexible Licence Programme is also available, making system, application and user licences available through a Pay Monthly scheme, with the ability to increase and/or decrease the number of licences as business needs dictate. These offers bring the proven business benefits of Splicecom's S716 small soft PBX within reach of even the smallest start-up company.
A single site IP PBX solution is usually delivered through a capital purchase of the required equipment, in combination with an annual break-fix/ maintenance contract. All Splicecom Community Partners are technically trained to install and support Maximiser OS based PBX solutions to the optimum level via the Splicecom Product Accreditation Training Program.