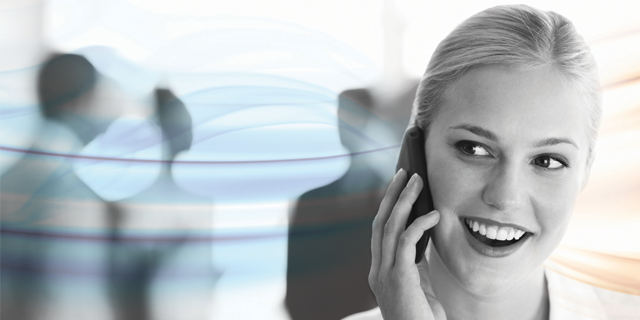 The way we conduct our day-to-day business has changed forever. We're no longer tied to our desks, many people spend at least some of their time, on the road, working out of another office, working at a client's or customer's premises or working at home. Modern business communications needs to change to meet the needs of these new working practices and that means not missing an important call even when you're away from your desk; be it on the other side of the office – or the other side of the world.
In order to meet these ever changing demands Splicecom offers a wide range of flexible mobility solutions to meet the ever- evolving demands of modern business.
Mobility and Flexibility – The Way You Want It To Be
At Splicecom we see the User as the most important component in a telephone call – not the device that they choose to make or receive their calls on. Extension Anywhere allows you to use whatever type of phone you want to – and to seamlessly change that phone depending on where you are – if that's the way you want to work. At your desk you could be using a PCS IP phone. Moving between offices you can take personal and Departmental calls on your mobile.
When visiting another office you could use the Navigate IP Softphone running on your computer, in conjunction with a USB or Bluetooth headset or handset. And once you get home you could chose to take all your calls on your home phone. All this flexibility from just a single User Licence, easily controlled, from anywhere, through Navigate/PCS 60 Phone Partner, Vision Mobility or PCS 5 Series IP Phone. Alternatively, the combination of iPCS and iPhone/iPad or Android Smart Phone/Tablet allows a single device to be used for all business and personal calls, wherever you might be - in the office, or out. Splicecom's approach to Mobility means that the choice is yours.